Are you ready to start living each day happy, healthy, and wealthy?
Are you ready to change your mindset and self-empowerment?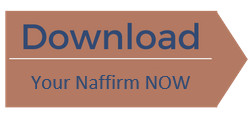 I have created a powerful tool, Naffirm, also known as Night Affirmations. It combines the power of affirmations and the healing power of the body.
Naffirm is a daily affirmation for you to use, simply register* for the Naffirm project and you will receive daily Naffirms. Follow the special technique I will share and by following these instructions and implementing daily affirmations into your life, there is nothing that will stop you being the person you are meant to be.
"It's the repetition of affirmations that leads to belief.
And once that belief becomes a deep conviction, things begin to happen."
~ Claude M. Bristol
* You will also receive more inspiration and tips via email.